I am going to be doing a monster theme in my classroom this coming year. I did a Hollywood theme for several years. You can look at the post here.  I have been looking online and found some cute ideas. Below are some of the ideas I have found.
I found these great pillows on Pinterest. What a fun idea to make as monster pillows and put in the classroom library or safe place. Click on the picture to go to the link.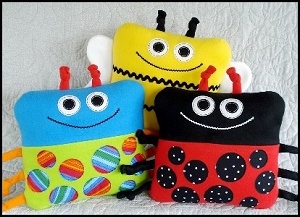 I have also found some other great ideas on the blog by Teaching Maddeness. She has some great ideas for monster themes. I have used her website, Teacher's Clubhouse  many times in the past. I know I will be buying many of her monster themed items also! One of my favorite ideas on her blog is the AR "Mons-TERRIFIC" bulletin board. Go by Teaching Maddeness to see all the other great ideas she has.
Trend Enterprises has a whole collection of monster themed decorations called Furry Friends. One of my favorite products is the Furry Friends Welcome sign. Click on the picture or the Furry Friends name for more information.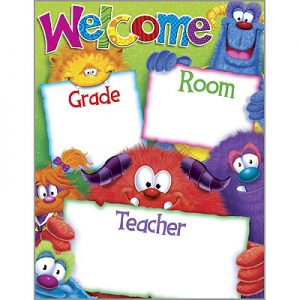 I have made several monster themed items for my classroom. I have made some Monster Library Book Labels that you can use in your classroom library to label your books. I have also made some Monster Themed Literacy Workstation Cards that you can put in pocket charts so students know what workstation they go to.
I have also made Monster Themed Math Workstation Cards that can be used for math stations. Click on the picture to go to my store to download these for FREE.

I have also made some Monster Themed Workstation Signs that you can download here for free. Click on the cover page. This is an example of one of the signs. I hope you enjoy them!