Fairy Tales are so much fun to teach! I  really enjoy doing different fairy tale activities. I use the fairy tales written by James Marshall to teach plot, theme, and comparing different fairy tales.
James Marshall has some great fairy tales. There are 4 different ones that I like to read to my class. Scholastic has also made videos for all of these stories and you can find most them on  United Streaming.

There are some great activities you can do with these stories. After I read each story I do some type of story map with each story. The story map is a great way to review plot by listing the main characters, setting, problem, solution, and theme. This is a picture of the one I do with Hansel and Gretel.
I also talk a lot about how the fairy tales are the same and different. I have a comparing activity that the students do after I read The Three Little Pigs and Goldilocks and the Three Bears. Below is a copy of the comparing diagram along with directions.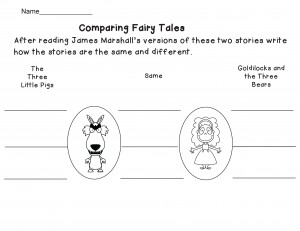 These are just a few of the activities I do with James Marshall's fairy tale books. Here is a preview of my fairy tales unit.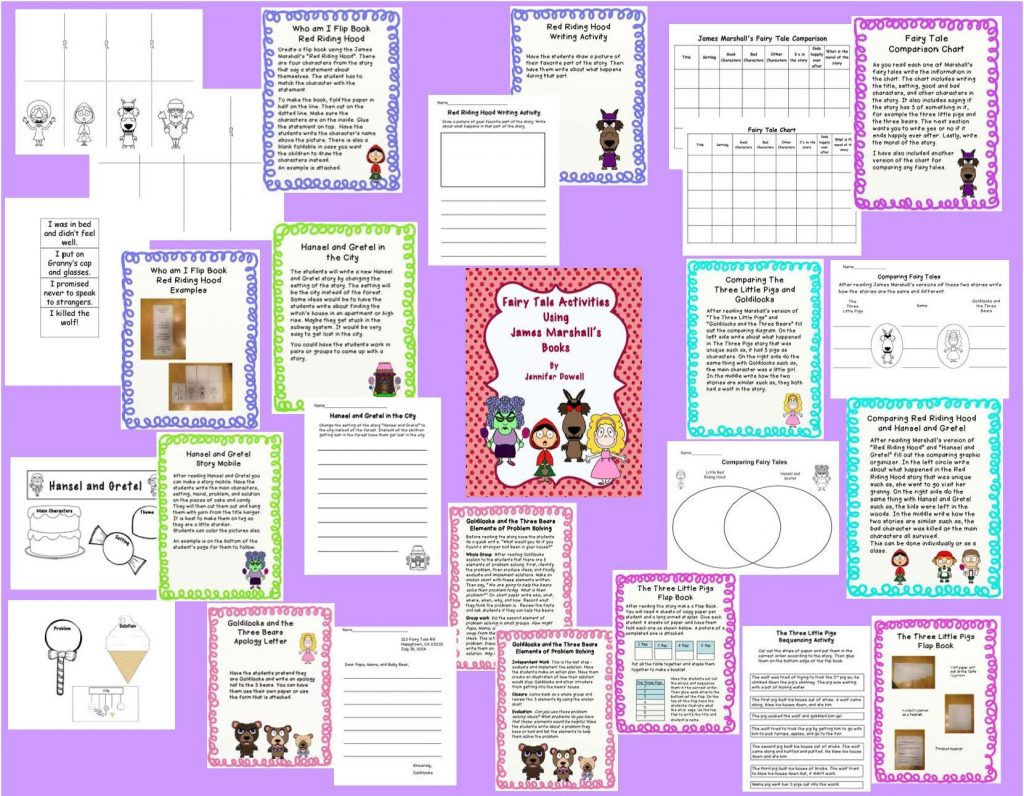 If you are interested in these activities you can purchase them at my store.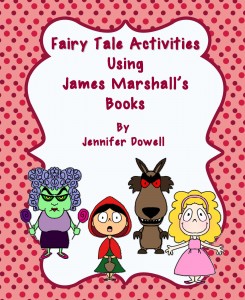 What type of activities do you do with fairy tales?