It has been quite a while since I have worked with a beginning reader. For the past several years I have worked with transitional and fluent readers in my 3rd grade classroom. Now I have a beginning reader in my home. My daughter has started Kindergarten this year and I have really enjoyed watching her begin to read. My little girl is definitely the light of my world!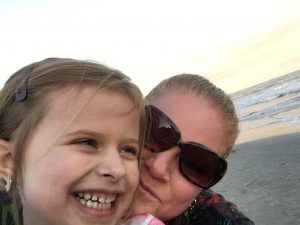 What to use with beginning readers
I was fortunate enough to receive a copy of this amazing book ABC See, Hear, Do: Learn to Read 55 Words by Stefanie Hohl. 
This book has such great visuals and my daughter loved the cartoon characters. Her favorite part of the book was doing the movements with the sounds of the letters.
See my beginning reader in action
Here is a video of my daughter reading a part of the book. This was her second time reviewing the sounds and movements with the letters, but this was her first time reading the words.
As you can tell she really caught on quickly with the movements. Just looking at the picture helped her remember the moves. As she was reading the words, if she forgot the movement there was a picture under the letter to help her remember. Stefanie really thought of everything when she was writing this book. My daughter really enjoyed and couldn't wait to do the next group of sounds the next evening.
As a beginner reader it is sometimes difficult for kids to remember the sounds each letter makes. This book is a great way to add movement and visuals to each letter sound. The only thing I would change is getting her this book earlier!
If you have Kindle Unlimited, this book is free. Check out the link below.
If you want to learn more about the book check out Stefanie's blog. She has a great video that shows even younger children than my daughter using the book.