Are you looking for something new and different for your classroom theme? How about and Industrial Classroom Theme. I have some easy and inexpensive ways you can transform your classroom into the Industrial Chic room you have always wanted.
Lets Go Shopping
We all love shopping but when we are shopping for our classroom it can easily get out of control. I'm going to share some items I found that won't make it too difficult to redo your Industrial themed classroom.
Hobby Lobby
All these items I found were under $10 each. Plus if you have a coupon you can even get them cheaper.
This rectangular galvanized metal wall decor is great for making a welcome sign. You can make seasonal signs with letters or put magnets on it to hold notes. 
This galvanized metal wall decor with hooks is awesome for hanging anything in the classroom. I would probably hang the kids' headphones in a bag on each hook.
This metal wall decor was made for the classroom. I would definitely put it where the kids could see it as the enter the classroom everyday.
Amazon
These items are all under $20.
You can do so much with these buckets. They can be put on the desks for supplies. Use them for pencils, markers, or scissors. There are so many possibilities. When you order them off of Amazon you get 12 of them.
These baskets would be great for holding books in the classroom library or holding folders and materials at your small group table.
This wall hanging would be great to put markers or pens in for your desk or small group area.
Industrial Classroom DIY Projects
Pinterest has so many DIY projects that sometimes look overwhelming. These DIY Industrial Pipe Shelves look doable. I could definitley see having books on these shelves in my classroom library.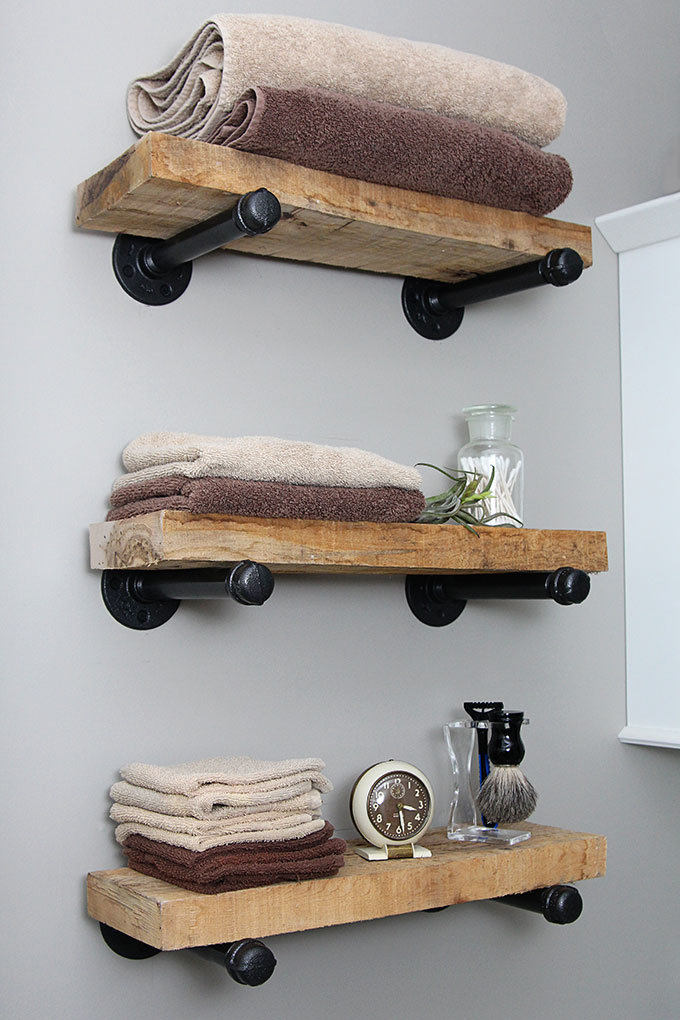 I found another great DIY idea on Pinterest. We all love the large metal letters, but they can be expensive. So, here is an inexpensive way to make these letters. Faux metal letters make out of cardboard. Who knew?
Industrial Classroom Decor
We all need a calendar, number line, alphabet chart, schedule cards, and more for our classroom. So, if you have gone to all the trouble of decorating your classroom Industrial style, you definitley want the classroom decor to match. I have created this chic Industrial Theme decor that can be edited for your classroom. There are four different backgrounds, and over 15 different items included in this Industrial Themed Bundle. If you like this decor you can preview more of it in my TpT store.
If you would like to try it out first I have this FREEBIE that you can use in your classroom. These labels are editable and can be used for anything you want to label in your classroom. Click on the picture to download it for free.

If you are looking for some other classroom decor ideas, I have a post about doing a Pineapple Classroom Theme.
Let me know in the comments below what classroom theme you are doing this year.