Welcome to another week of  the "Digging Into Next Year"  Linky Party hosted by Laura at Where the Magic Happens.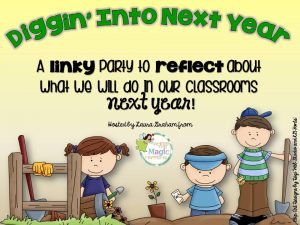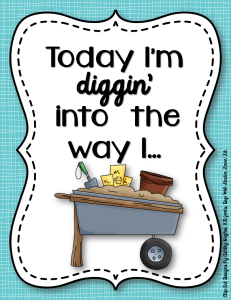 Organization of Literacy Block- Workstations
I am going to focus on the workstation part of the Literacy block. I really had to change the way I organized my workstations this year. I had taught 2nd grade for many years and felt very comfortable with my literacy stations. I had my literacy rotations organized in a way that really worked for me and my classroom. I have studied Debbie Diller's books and been to several of her workshops and love how she did literacy workstations. Below is an example of the work stations I used  in 2nd grade. The workstations were all literacy enriched. There were 2 children in a group. They would work in one group for 20 minutes and then switch to the next workstation that was on the same row for another 20 minutes. I made sure that one of the workstations was some type of reading such as, buddy reading, independent reading, going to the classroom library, listening to a book, or going to the school library. I then had other workstations that worked on the other components of literacy such as, file folder games, taking AR tests, drama station, computer station, and ActivBoard station. These were different Lakeshore games that students could play with a partner.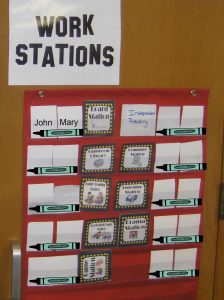 This past year I moved to 3rd grade and learned I had to change the way I organized my small group/work station time. Our district doesn't want students in "workstations" after 2nd grade. This was a difficult change for me at first. They really want the students to be reading during this whole time and writing in the reading journals. The thinking behind this theory is that by the end  of 3rd grade the students should be silently reading for 45 minutes straight. That was a real eye opener. Of course they didn't expect that in the beginning, but this is the reasoning behind them reading during this block of time. They really need to build the stamina. Of course this is somewhat easier if the kids are on grade level with their reading. Struggling kids that hate to read found this to be torture. I had many learning disabled students that were 1-2 grade levels behind and did not like reading  for more than 2o minutes at a time.
I did follow my district's guidelines but, tweaked it some for my students. I kept the same format that I had used in 2nd grade but, changed up the "stations" some.  As you can see from below I still had work station cards but changed what they had to do. Sorry the picture is so blurry.
They would do a task for 20 minutes and then switch to the next task for 20 minutes. This would at least let them get up and move around and take a mental brain break from reading. I had independent reading anywhere in the room and, reading in the atrium (an outside area that has some comfy chairs attached to my class)  as one of the choices that they did for one of the 20 minute blocks. For the other 20 minute block they might be going to read in the classroom library, taking an AR test and then reading another book, doing one of the reading programs on the computer the district supported,  or going to the school library. This seemed to work better with my struggling readers. I was able to meet with my small groups while they were reading. I met with my low group everyday and usually met with 1 or 2 other groups.
Here are two pictures of my class reading during small group time. The first picture is of the kids in the classroom library. The second picture shows the kids reading in the atrium.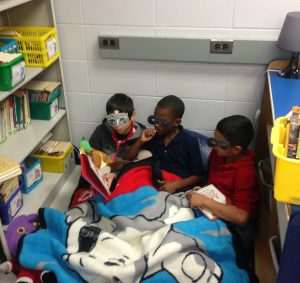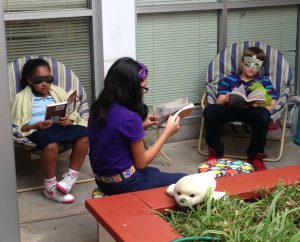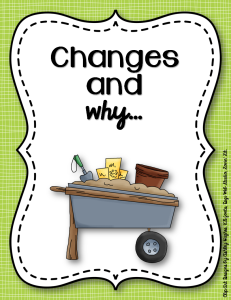 Changes… I seem to make changes every year depending on the needs of my students. I have really been thinking about how I could have done this workstation and small group time better.
First: I want to really work on teaching my students how to properly use their reading journals (interactive notebooks) properly. I want to have writing prompts readily available so they know what they should be writing about.
Second: I want to get to my high kids more. I had so many struggling students that I did not meet with my higher kids like I wanted. I know I can have an independent conference with the book they are reading to see what's going on with them. It only needs to take 5 minutes. I can meet with one or two of these kids daily.
Third: I'm going to continue learning about how to teach 3rd graders how to comprehend what they have read. There is such a big difference between 2nd grade and 3rd grade readers.
Literacy Workstation Cards
I have the Monster themed literacy workstation cards and signs that I used in my classroom. You can check them out at my TPT store. You can also purchase the literacy workstation cards separately.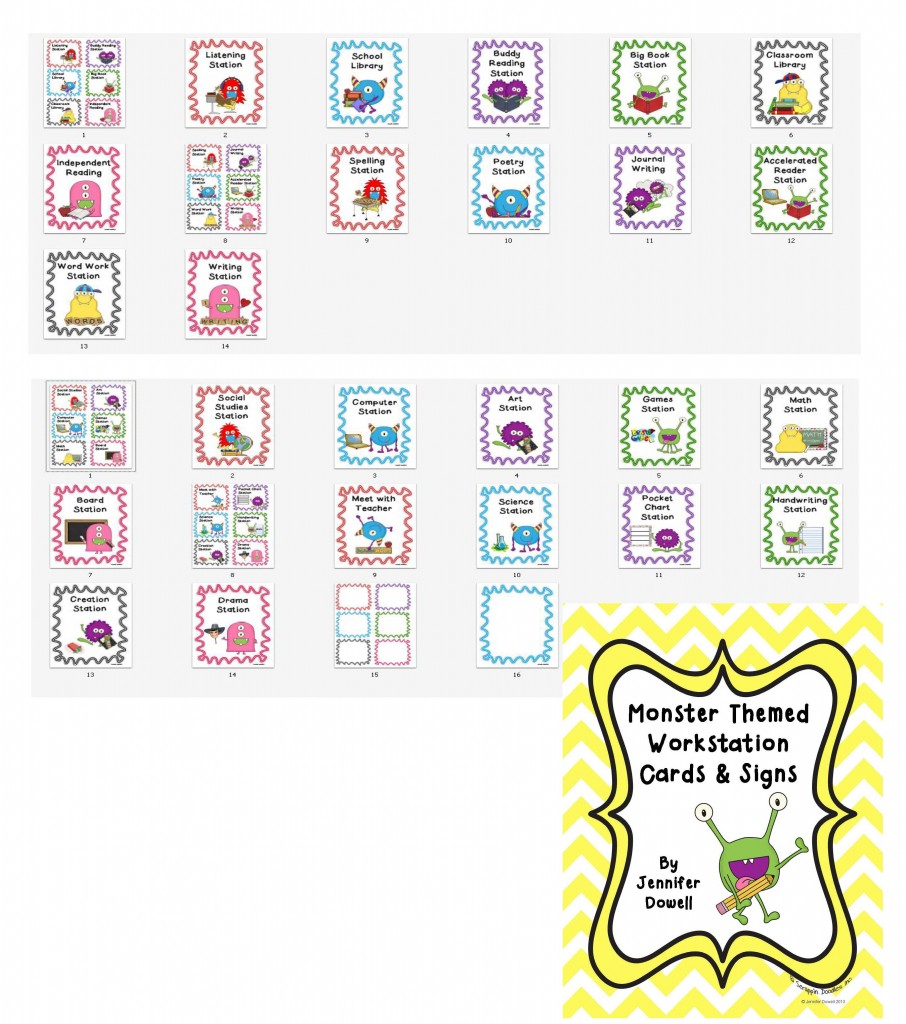 Don't forget to enter to win my giveaway of my Love Letters.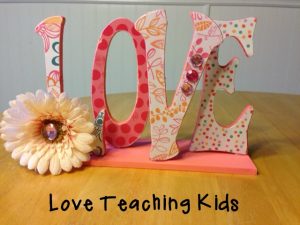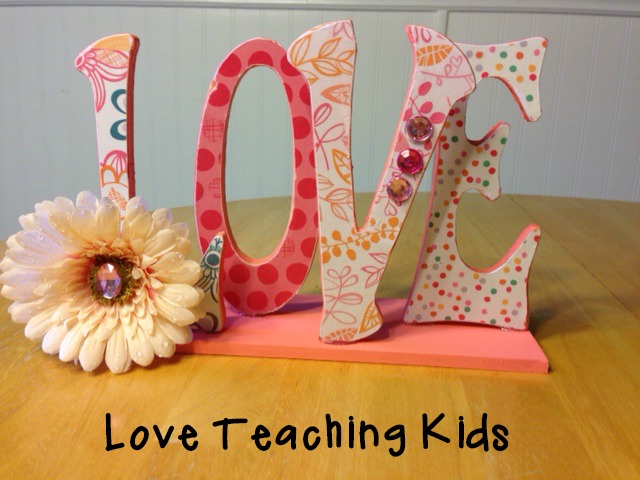 Make sure to go by Where the Magic Happens to check out the other teachers and how they organize their literacy block.  Have a great week!