I am joining some great ladies for a fun Spring in Our Step Linky! I'm so glad it is finally Spring. I know we, in the south, were very lucky to have a mild winter compared to the north but, I am still very thankful for the warmer weather. I am going to share with you some of the things that I am celebrating this Spring.
I am very excited that my house will begin being built within the next week. We have been waiting since August to get it started! It has been a huge lesson on patience. I wasn't always very patient in the past months. I know that it will be worth the wait when it is all finished. This is a picture of the site of our future home.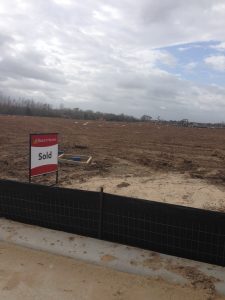 I am also celebrating my class. We recently took the Mock STAAR test for reading and math. I was so worried because they have not shown their true potential on other assessments. My third graders did amazing! I was so proud of how well they showed their strategies and tried their best. Now I know what I need to work on with them and I know they will do great on the real STAAR test in April.
Right now we are all about preparing for the STAAR test so, all of the resources am I going to share deal with testing. If this is not what you are interested in please skip down to the great freebies below.
This first resource I am using is my favorite new resource I have found. Our district suggested this resource for us to use. It is called Buddy Test Prep. I have been using it for a couple of weeks and my students love it. They do the assessment on their own and circle their answers in blue marker. They then work with a partner and after working with their partner they can change their answer using a purple marker. Then as a class we check with a red pen. It has been very enlightening to hear the students try to defend their answer choice to one another. I truly think they have learned more from each other than they have learned from me all year! Click on the picture to go to the website where you can found out more information about this activity.
Another resource that I found on Pinterest and plan on doing is below. I love this motivational note because my students came up with our class name "Dowell's Dynamites". They are going to love getting this on their desk they day before the test!
I want to share with you a Spring Freebie that used to love doing with my 2nd graders. We would read the book Chicks and Salsa and eat chips and salsa while we were doing the sequencing activity below. Click on the picture below to download the free activity.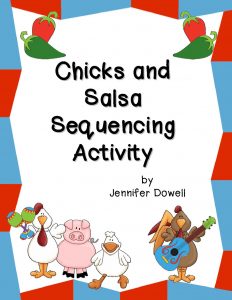 Springtime is a great time to study farm animals. I have a fun animal graphing activity that you can do with your young students. Click on the picture below to download this free activity.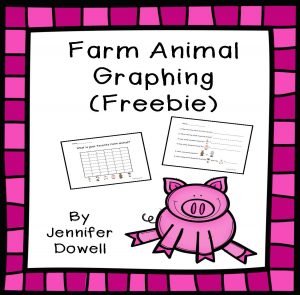 Don't forget to check out the other great blogs below!