I am having a great time linking up with the Just Reed  this summer with her Ten Pin Linky Party. I love Pinterest and have so many great ideas pinned! I just hope I can get to most of them one day.
This week I am listing  my ten favorite Science and Social Studies pins. I really enjoy teaching Science and I am so grateful that our district provides us with so many great resources. We no longer have textbooks for Science in elementary school  so I am always on the lookout for some fun and educational activities.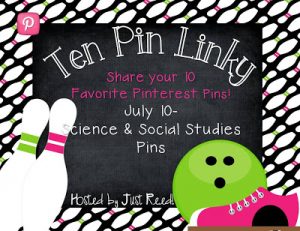 1. Map Nesting Cans– I think this is such a great visual for kids to see where they live. My second graders still have problems understanding the difference between their city and state. This is an image only. The blog post no longer exists.
source: https://firstgradetothecore.blogspot.com/2011/07/nesting-cans-activity.html
2. Water Cycle– I love this activity for teaching the water cycle. I hope to try it next year.
source: https://www.classroomfreebies.com/2011/11/mini-water-cycle-fun.html
3. Water Cycle Bracelet– This is such a fun activity. My class has loved making these bracelets. This website also has a song to help teach the water cycle.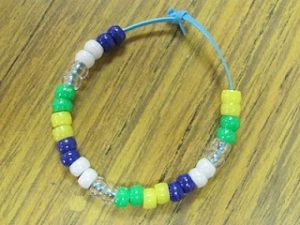 source: https://www.mrsliretteslearningdetectives.com/2011/12/water-cycle-activities-resources-and.html
4. Landforms Flipbook – I always enjoy teaching about landforms but, my students struggle learning them. This is one of the activities I do with them at the end to assess what they learned.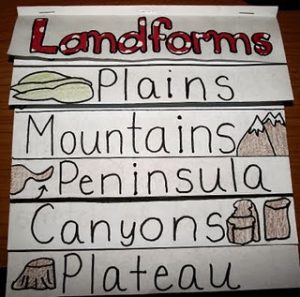 source: https://amazingclassroom.blogspot.com/2011/09/teaching-landforms.html
5. Discovery Bottle – This would be good to have in a Science workstation. The kids would have to explain why the pipe cleaners are attracted to the magnet.
source: https://pre-schoolplay.blogspot.com/2011/09/discovery-bottles.html
6. Planets – I have always wanted to try this! I bet the kids would never forget how far the planets are away from the sun again.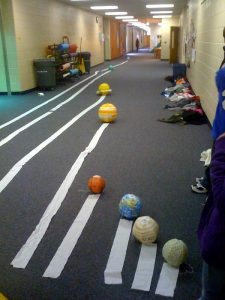 source: https://beakersandbumblebees.blogspot.com/2010/01/toilet-paper.html
7. Disney – Disney has a website with interactive whiteboard activities. For Science there is Bill Nye the Science Guy. There is also a Social Studies tab.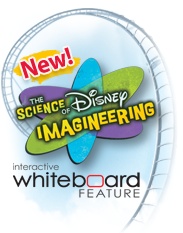 source: https://dep.disney.go.com/index.html
8. Growing Grass – This is an alternative to growing  lima beans in milk cartons or baggies.  Looks like fun!
source: https://spoonful.com/crafts/plant-pals
9. Magnets – Here is a easy assessment that you can do with kids to see if they understand magnets. So much more fun than a worksheet!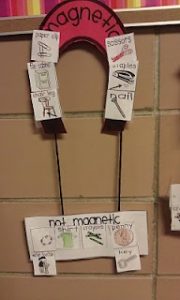 source: https://bainbridgeclass.blogspot.com/2012/01/how-to-make-this-teachers-heart-happy.html
10. Chinese New Year – I love teaching about Chinese New Year or as my kids call it Lunar New Year. I teach ESL and have several Vietnamese kids in my class. This is a huge holiday for their culture and I think it is so important for the other students in class to learn more about it. One of my favorite books, The Pet Dragon, teaches kids about Chinese characters. So much fun! I hope you don't mind this is my product.
I hope you found some pins that will be helpful for your classroom! Make sure to stop by  Just Reed's blog to check out some other great Science and Social Studies pins.