Are you kids tired of doing boring task cards? Why not try Boom Cards. I know you are asking what are Boom Cards and why use them?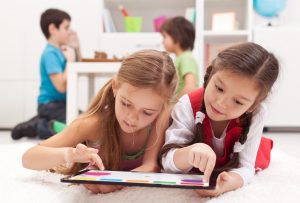 What are Boom Cards
In a nutshell, Boom Cards are digital task cards. They are not just task cards on paper and put online. They are interactive and self-checking. So, if a child gets the answer correct then it dings and circles the answer in green. If they get it incorrect it circles it in red. Then, the student continues answering the question until he gets it right. 
Watch the short video by Della Larson to see how they work. 
Why Use Boom Cards
Digital: There is no prep and no papers to copy and no laminating!
Self Checking: So, these are the main reason I love them so much. The kids can see right away if they got the answer right or wrong. 
Differentiate: You can give each kid a different deck of task cards. You can go in and choose which cards to give them. 
Data:  Also, if you have the paid teacher version(very inexpensive, see pricing here https://wow.boomlearning.com/ )  then it will give you data on how the kids did. It will show what questions they missed and got right. Here is an example of three of my students' data.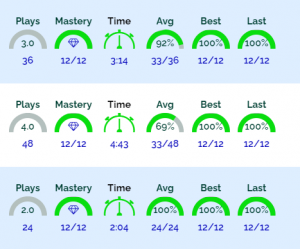 Assign in Google Classroom:

All you do is get a link and the kids will be led to the  Boom Learning platform and they can do the task cards there. You can really assign them in most learning platforms- SeeSaw, Microsoft Teams, Canvas, and more. 

Variety:  Kids of all ages love using these interactive cards. You can find Boom Cards on any subject. 
Distance Learning: They are super easy to assign to your kids to do from their house. 
Test Prep: Your kids are able to do the normal stations this year with task cards. Have them use Boom Cards to get ready for the big test.
I took all my reading review games and made them into Boom Cards. If you are interested you can check them out in my Tpt store here.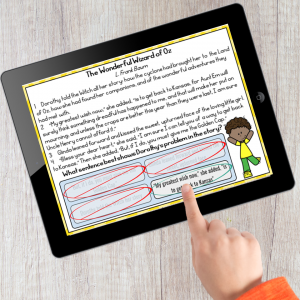 Wanna try out my free Antonym Boom Cards you can download them by clicking on the picture.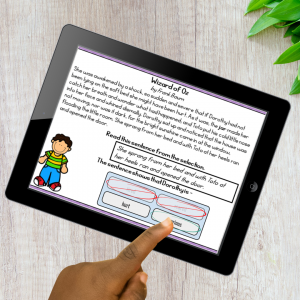 If you're interested in using Boom cards during test prep, check out other test prep ideas here.
So, I hope your kids like them as much as mine do!
Jennifer