What is a digital escape room, and why do I need it in my classroom? Digital escape rooms are fun, online games that kids can do in the classroom with a group of students. They solve puzzles to get a code to unlock secret locks.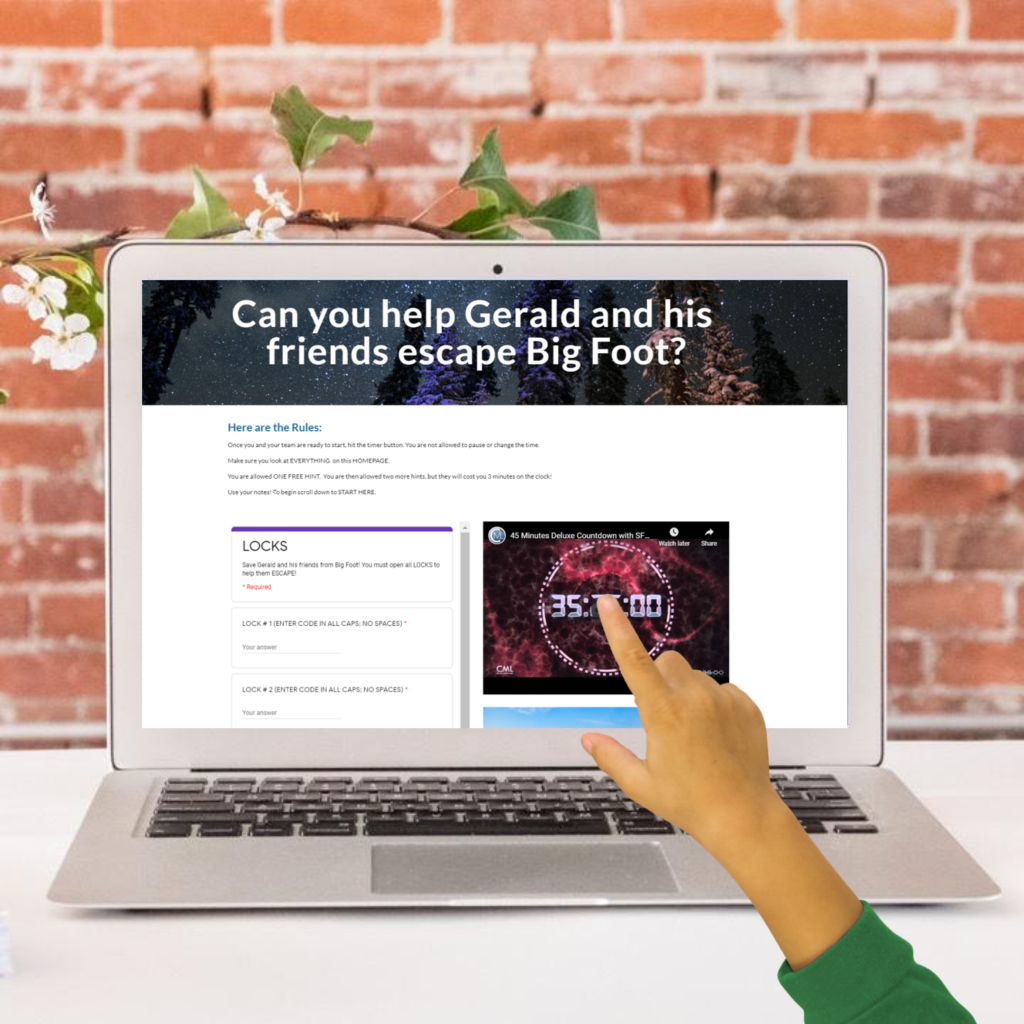 How to Use Digital Escape Rooms
So my digital escape rooms are on a website. I assign the kids the website in their Google Classroom and they are ready to start. The escape room has a 45-minute timer just so it feels more like a real escape room. 
The kids work together in teams to complete activities and puzzles that all deal with a certain learning standard. They will follow the directions and read passages to find codes. They will type in a code to unlock the lock. Then they will go on to the next task. To break out of the room, they have to unlock all the locks with the correct codes.
Here is a video that shows what it looks like.
Why use Digital Escape Rooms
Escape rooms are a fun way to review the learning standards with kids. It is a different and engaging way to look at learning. You can review multiple concepts just within the one escape room. There are many ways to see if the kids understand the concept. They are a great easy to reinforce the skills you are trying to teach.
Escape Rooms help build vocabulary. The students are seeing higher-level vocabulary words. The questions are written in the same format they will see on their assessments.
Benefits of Digital Escape Rooms
It's a great way to get your kids working collaboratively in groups. They have to learn how to work together and listen to each other.
Escape rooms are easy prep. You don't have to run off a lot of papers. The kids just need a computer, some scratch paper, and a pencil. They are ready to go.
Escape rooms can be done at home. Students can work by themselves or with their parents to escape.
Escape rooms can be done in small groups on Zoom. Just put your kids in a Breakout Room and drop in on them.
They are fun and engaging for the kids. It's a different way of learning for them.
Digital escape rooms are great to use for virtual teaching. They are also great to use in the classroom. It is easy to prep and self-grading. You can see right away who has done well with the concept you taught and who needs a little more help.
If you are interested in checking out some of my Digital Escape Rooms click here.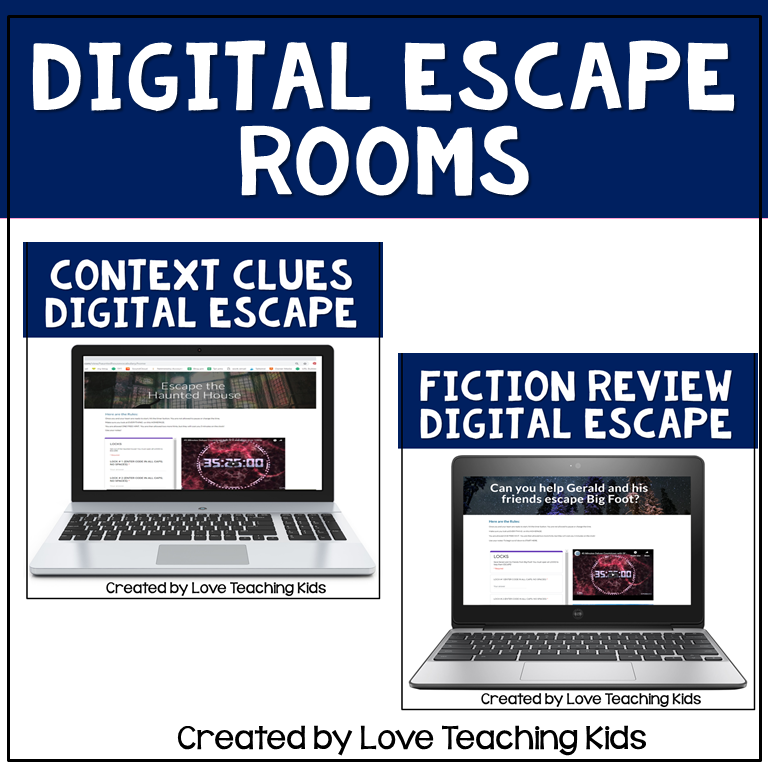 Let me know in the comments below if you have used digital escape rooms. Do your kids like them?